UNA Alliance Ltd is a company limited by guarantee and is equally owned by all of its members. Its strategy is set by UNA's Board, which is made up of the Managing Directors of the 13 Member firms. This is then delivered through Central Office and specific Project Groups. UNA Central Office is the hub of the organisation and ensures that members, Project Groups, Partners and all other relationships are managed effectively.
Tim
Ryan,
Executive
Chairman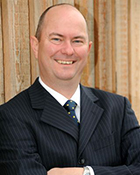 Tim took over the role of Executive Chairman nearly three-years ago. He brings a sales and marketing direction to the Alliance as well as ensuring the agreed strategy is executed by all parties. Tim is a busy man engaged in a number of businesses in the financial services sector where his involvement is generally strategic.
Key successes so far are running a large independent brokerage with a strong leadership team, Exec Chairman of UNA, Chairman of Ryan Insurance Group, and Deputy Chairman of BIBA (British Insurance Brokers' Association). Through these engagements, Tim enjoys challenging the businesses to perform better and is generally known as an active member of the financial services community.
A family man at heart, he enjoys an active social life, his four children, golf and motor sport but not necessarily in that order!
Catherine
Bragington,
Operations
Manager
Having been seconded to UNA as a fresh faced graduate trainee back in 1998, Catherine has remained with the organisation ever since. Involved in all facets of the Alliance, Catherine ensures that all the strands of the organisation work closely together for the wider benefit of all.